How to Build Stronger Customer Relationships Remotely
Learn how to build and strengthen your customer relationships remotely via strong communication, internal collaboration, and personalization.
Liz Ferguson, November 17th, 2020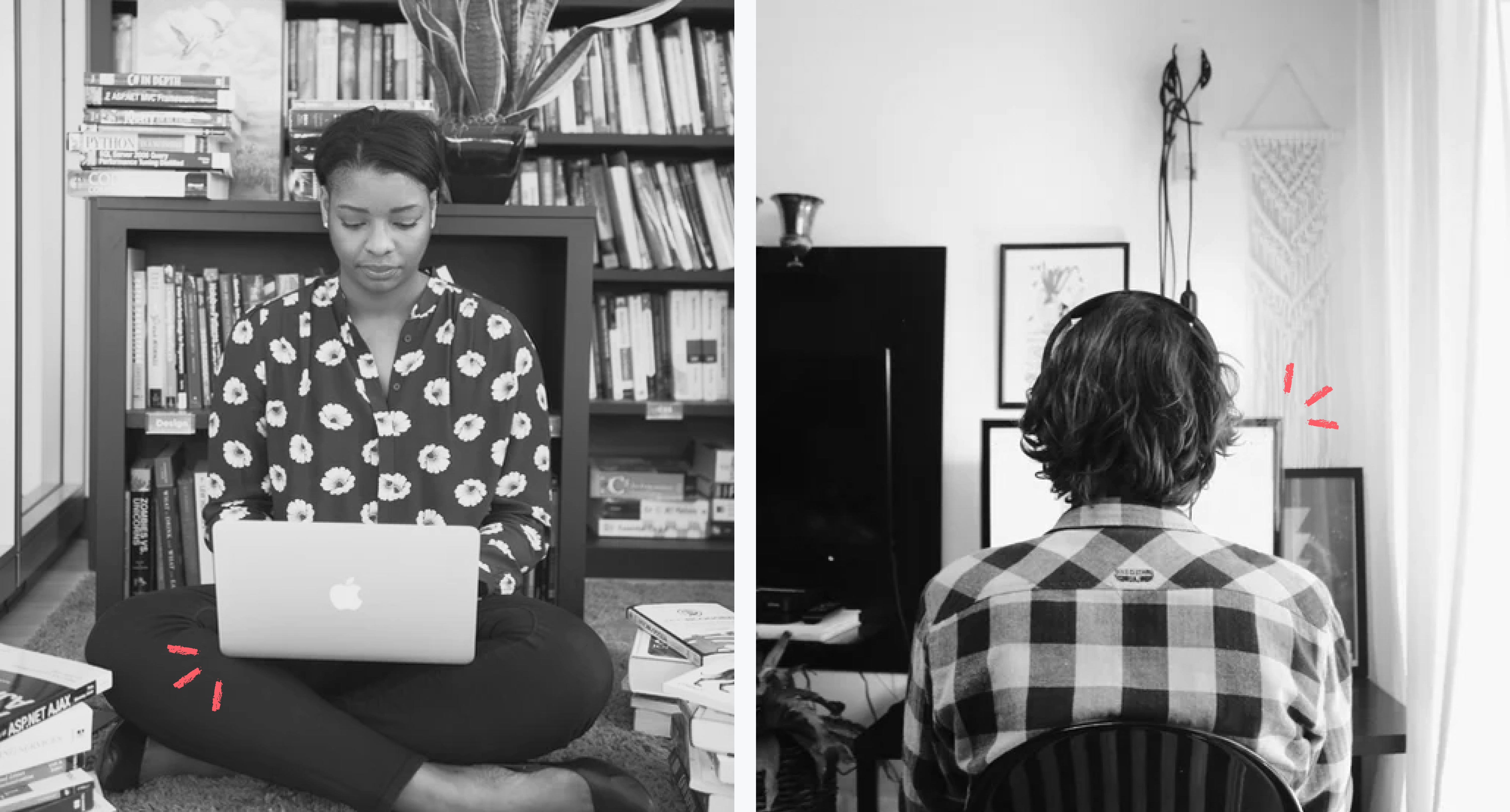 We've entered a remote-first world, and we find it exciting! We have more time to spend with family, be outside, read our favorite book, and spend less time than ever commuting.
Overnight, our daily processes changed. A remote world can be challenging for Customer Success Managers trying to grow customer relationships. Without the ability to take our clients to coffee or swing by for a quick in-office visit, how are we supposed to build the human connection and relationship that guarantees success?
We need to find ways to replicate the same in-person experience remotely. Our team pulled together our playbook for helping Customer Success Managers navigate this new world and new process. Use these tips to stay on your A-game, keep customers happy, and ensure organizational success.
1. Over-communicate both internally and externally
Check-in on your customers regularly. Share small snippets of exciting product updates like a small feature you chatted about a few months back. Maybe your company has a blog or webinar – take a quick look at content that your customers might find interesting. Nothing is better than a customer feeling like you've prioritized them.
Good communication internally is key with distributed teammates. Since we're missing out on the casual water-cooler chatter, the in-between meeting syncs, and the commute catch-ups, we need to actively spend time to build those moments of connection with our teammates. Over document, overshare, and over-communicate every important customer interaction with your team – the good, the bad, your biggest wins. When your team has the latest on customers, customers are always provided with enhanced support, regardless of which teammate they interact with.
💡 Pro-tip: review your organization's product road map to see if there's anything new that might be of interest based on your customers' needs. Keep this in mind and find things you can share to help the customer feel like an insider.
2. Promote internal collaboration
Newsflash – your customer's success doesn't rely solely on you. Okay, you knew that already, but it's a point worth stressing. Proactively wrangle in the right teammates at the right time to ensure success across the board. Consider adding a teammate from the product team on a customer call to discuss a forthcoming product release or a new way the client could use an existing function to be more efficient. Give your customers the VIP treatment. And make sure that your teammates are helping to roll out the red carpet.
💡 Pro-tip: make sure to connect with any teammate before a customer call. Nothing is more frustrating to a customer than explaining twice when your team should be aligned. Make it clear to your customers that they are working with a well-oiled collaboration machine.
3. Personalize your customer (and internal) relationships
More than ever, kids, dogs, significant others are streaming through the background of the calls. There's no benefit to pretending that we're working in a vacuum removed from all that life is throwing at us right now. Use these remote work environments as a way to build a personal relationship with your customer.
💡 Pro-tip: take a glance at the week's news for the city where your customer is located. Avoid negativity, of course, but if there's a big snowstorm, check in on them. Show you're aware of their environment, even when you're not talking with them.
All of this goes back to what we at Outline are passionate about – keeping our customers happy by putting them in the center of our work. Where we physically sit may have changed, but our work remains just as important.
This is an excellent opportunity to get creative in how you're engaging with your customers. Send snail mail if you can (I mean, who would ever expect that in this digital age?). Make sure to have some time in your calls set aside to make those connections through the casual talk you would typically have in-person walking from the front desk to a conference room. And if you know they're struggling with something, offer your help as you can.
At Outline, we help you track all customer interactions, so you don't miss a beat. But on top of that, we help you ensure that everyone at your organization has the data needed to keep your customers the focus and priority. Let's put customers at the center of everything.
Have other tips? Share with us @heyoutline on Twitter.
Say hello to your
new workflow